Conservatory blinds – no drills, no screws, no fuss! Window Service Centre offer a range of products that are both stylish and quick and easy to install. Integrating neatly with all modern windows including tilt and turn windows, glazed doors and conservatories, they give exceptional control of light and a sleek and simple finish.
Our INTU blinds use a patented bracket system that clips behind the window bead so no drilled holes or screws are required. Simple and easy to install, they save you time and money on installation.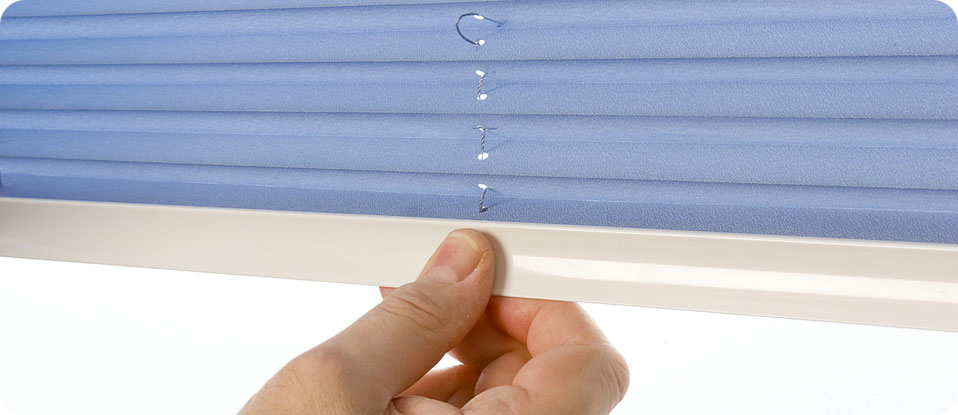 Our blinds are available in Pleated, Venetian and Roller, in an extensive range of colours, styles and designs. This offers you the flexibility to make a choice to suit your tastes and style. There is the choice from a large range of plain venetian colours or wood effects that leads to a vast collection of fabric choices. These choices of fabrics include pleated fabrics to roller fabrics with varied finishes such as reflective coatings to blackout or waterproof.
Operation is easy – simply lift or lower the bottom rail and the inbuilt cording friction will hold the blind in the chosen position. Tilting the venetian slat is done by way of a small 'slider' in the headrail. This also means no hanging cords which helps prevent accidents and makes INTU one of the safest blinds on the market. This is especially important for those with children or pets, giving you piece of mind.
INTU blinds will transform any room, giving a practical and stylish solution with all the benefits of easy installation, quality and excellent safety properties.