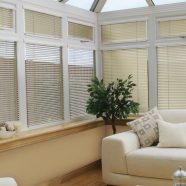 What is the difference between uPVC and PVCu?
It is the same thing. uPVC changed it's name to PVCu (you may also see it as PVC-U) in the late 1980s to fall in line with Europe. It is called PVCu there because most European languages place the noun (the word PVC in this case) before the adjective (U).
The 'PVC' part of it stands for Polyvinyl Chloride. The 'U' stands for Un-plasticised.
Poly Vinyl Chloride, which we know as every day 'PVC' is modified, i.e. softened to be used in the manufacture of products such as sport bags and fake leather. It is the use of this material which has made us familiar with the abbreviation 'PVC'.
The basic material properties of PVCu make it ideal for window and door application:
PVCu does not rot or biologically decompose.
PVCu is resistant to weathering with low maintenance requirements.
PVCu is tough on impact.
PVCu retains its shape within normal climatic temperatures.
PVCu can be reshaped at very high temperature and can therefore be recycled.